"To step into the shoes of others in order to be able to step back into our own." -Colum McCann
Narrative 4 fosters empathy by breaking down barriers and shattering stereotypes through the exchange of stories across the world. Led by globally influential artists, educators, students and community advocates, N4 is developing the next generation of empathetic leaders and citizens. Our vision is ambitious, progressive, and unique. Led by artists, students and teachers, we are a global educational organization that promotes the exchange of stories as a way to engage more profoundly with one another. Storytelling is an ancient and universal human activity, and Narrative 4 helps people to tell their stories in a new and powerful way. If you step into my shoes, I will step into yours. Our goal is to achieve a sense of fearless hope through radical empathy.
Formed in 2012 by a group of writers and activists, we have run our programs in schools and communities all around the world — Connecticut, New York, Illinois, Kentucky, Ireland, Haiti, Israel, South Africa, Mexico and Rwanda. Tens of thousands of stories have been exchanged but, more importantly, those who share their stories go on to use them as a means to act — creating Narratives for Peace, Narratives for the Environment, and Narratives for Social Justice.
What happens when these kids know the grief of others? The world expands. We grow more deeply empathetic. You take responsibility for my life; I take precious care of yours.
Go to narrative4.com to see more of Our Story, and how you can be a part of it.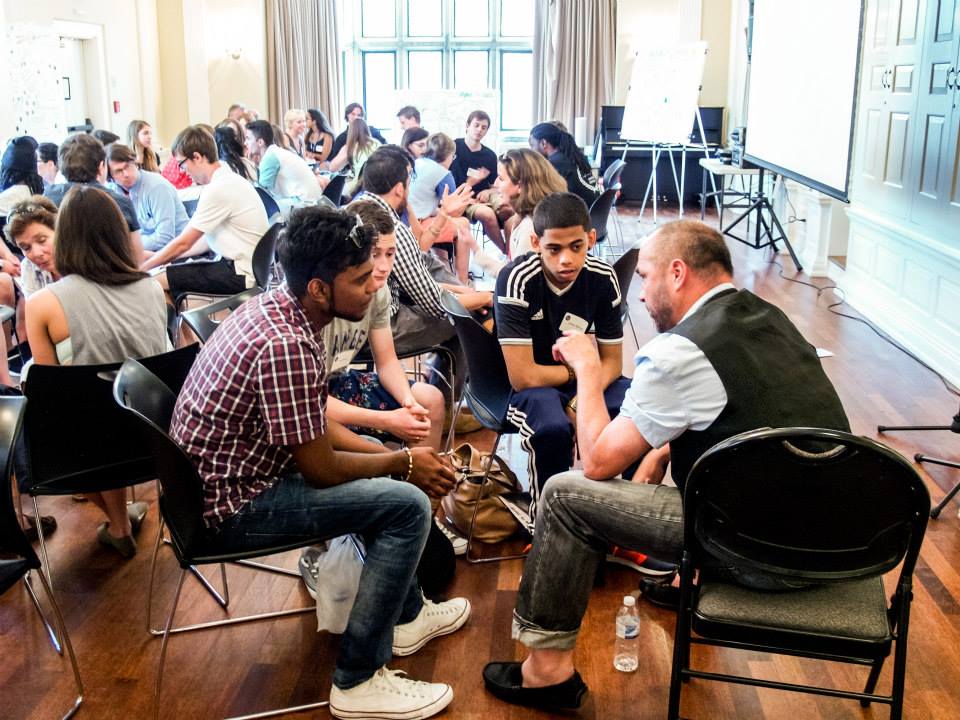 Contact Narrative 4
Interested in bringing an exchange to your community or want to learn more?
Email: info@narrative4.com
Snail mail: 45 West 73rd Street, Suite #5, New York, NY 10023
Phone: 917-388-2442
Narrative 4 in the Press
Tale of Two Schools from The New York Times Magazine
Bodega Magazine Interview with Colum McCann
Let the Great World Tell Stories: Colum McCann and Esquire Celebrate Narrative 4 Launch in The Observer 
Colum McCann's Radical Empathy in The New York Times Magazine